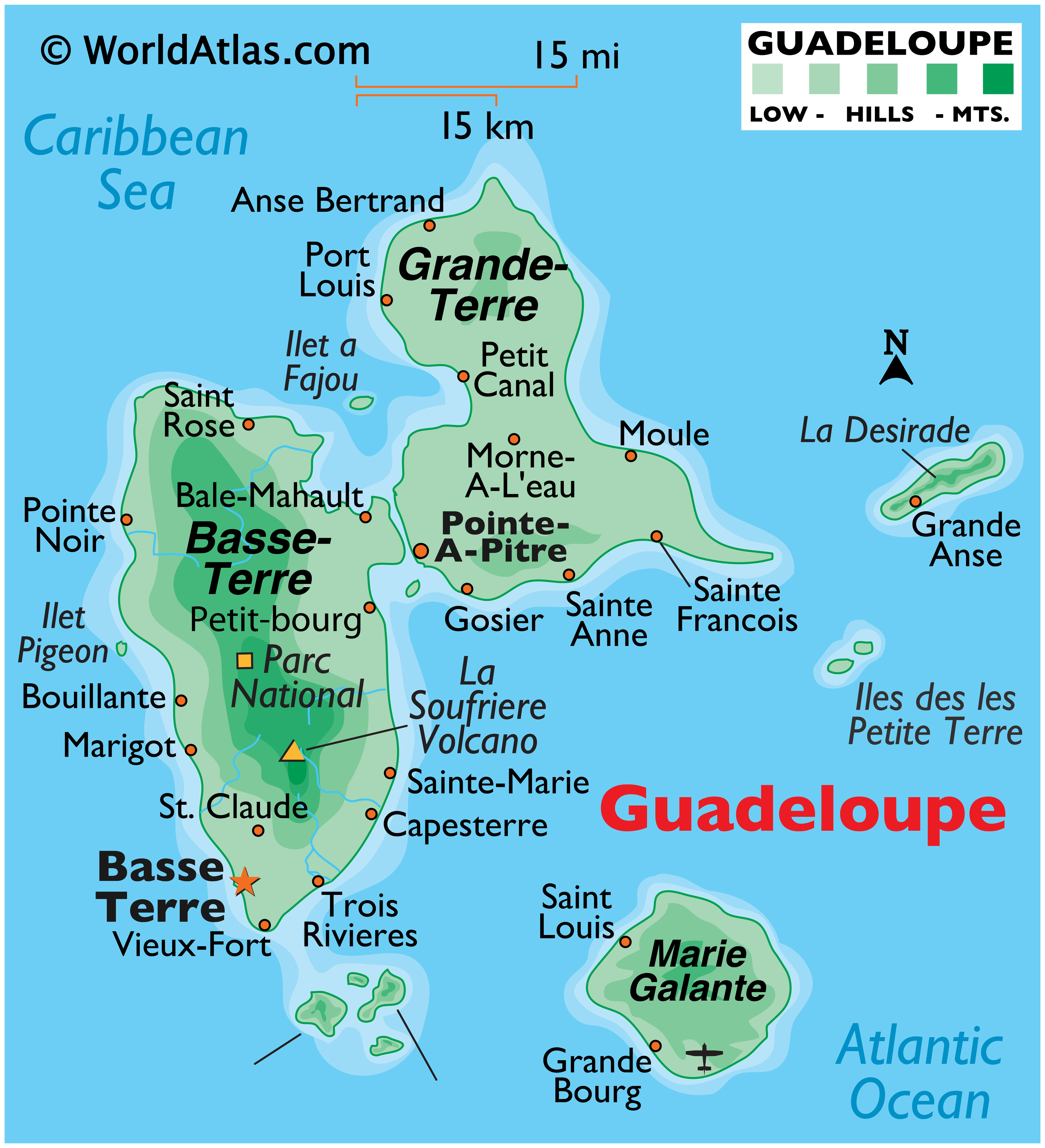 Guadeloupe is an overseas department of France that has about 405,000 inhabitants. As part of France, Guadeloupe is part of the European Union. The island is one of five territories of foreign nations that play as associate members of CONCACAF. Guadeloupe residents carry French passports and therefore are eligible to play for the French national team. To take the field for Guadeloupe a player or his parents must have been born in Guadeloupe and cannot have played for Les Bleus. A special rule of the Gold Cup only allows players to join the team if they haven't played for France during the last 5 years. This rule also applies for Martinique and French Guinea. The "Capitol" of Guadeloupe is Basse-Terre.

Guadeloupe has played a very high level of consistent soccer from 2006 until now. The Caribbean Cup 2006 they reached the semi-finals thus qualifying them for their first ever Gold Cup. This was the first Caribbean team to advance to the final four since Trinidad & Tobago did it in 2000. The 2007 Gold Cup they also reached the semi-finals losing 1-0 to regional power Mexico. The 2008 Caribbean Cup they again reached the semi-finals. They top the 2006 Caribbean performance by placing 3rd in 2008 by beating Cuba. They have preformed very well in each of these tournaments. They have excellent form and can create on offense.
The island also had the most fans of any Caribbean Cup venue during the Caribbean Cup 2009. This is surprising since they are only a small island department. This indicated the Gwada Boys take their soccer seriously. The Gwada Boys play their home games in Stade René Serge Nabajoth (stadium) that holds 7,500 people. They Gwada Boys return to the Gold Cup for the second time in a row.
Guadeloupe does have a domestic league on the Island. The Fist Division has 14 teams. The bottom 3 teams are relegated to a lower division while 3 teams are promoted. The Club teams of Guadeloupe can participate in CFU Club Championship or the CONCACAF Champions League. They have not participated in over 10 years.

Their main rival is fellow French department Martinique. Martinique has already participated in the Gold Cup 3 times and we can say the quality of play has shifted between these two rivals.